Pismo Adventures - Testimonials
Here's what a few of our customers have had to say about us.
Have a testimonial of your own to share?
Send a Testimonial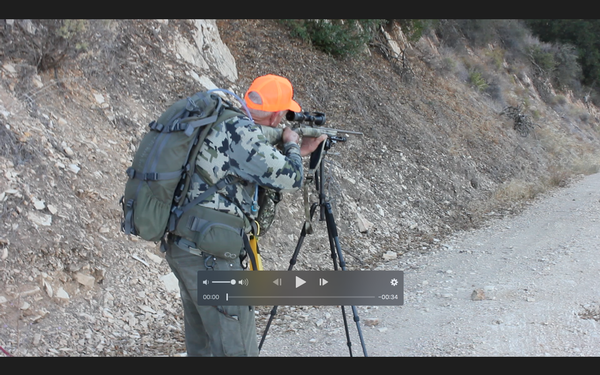 Paul L.
A zone Buck
I highly recommend Mike Muscio as a guide on your next blacktail deer hunt. I'm a newbie deer hunter needing to learn a lot of deer hunting fundamentals. As this is Mike's specialty, working with new hunters, I signed up for his guide service. Mike did not let my expectations down. Mike was very patient and supportive of my questions. Mike put me on a nice, forked horn buck the second day. While I was able to get off two shots on this buck, I missed. My bad. While I was disappointed in my ability to bring home the meat, I left with a great sense of optimism due to the valuable experience/ knowledge that I know will make me a success in future hunts.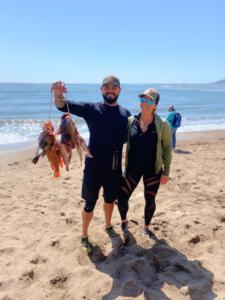 Shianne McClean
Spring 2020 - Shell beach
A trip I will remember forever. For a start this was my first time kayak fishing, and to say I wasn't a little nervous would be a lie. Just to think you are a little speck in the ocean. But with Mike's guidance he took all the worries away, and gave me a trip of a lifetime. All of his knowledge, keeping all of us safe, and how he really knows the layout of the waters shows his true passion! Thank you for letting me escape for the day making me forget all the worries we have in life and letting me truly just live. I can't wait to go on our next adventure with mike. On land and sea! Mike is such a great man, I would highly recommend you booking a trip with him you won't regret it. Thank you again and I will see you soon!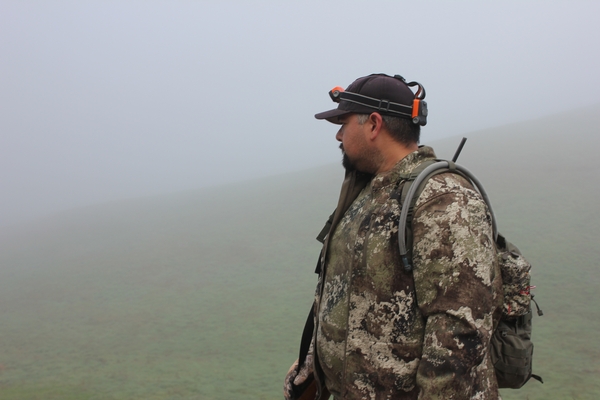 Brian
We got to the hunting spot one hour too soon on Saturday. Had a good time. I learned new hunting skills. My first time pig hunting.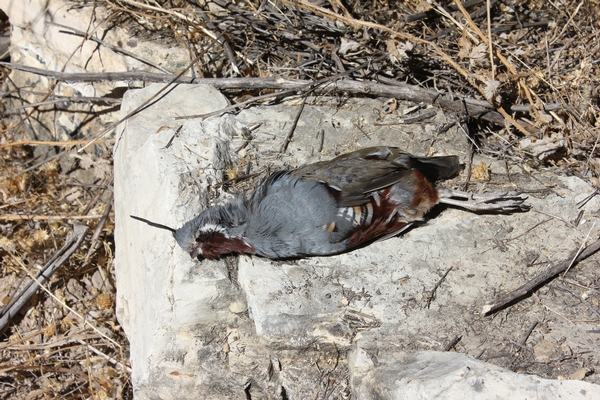 Brent
Quail Hunt with Brent
Mike is a fiend for details. Willing to work at whatever pace wanted by the client. Mike is such an agreeable person. He is well prepared and thinks of all the little touches- even a hot lunch while out on the hunt! Unlike many guides, Mike is flexible and open to suggestions. A real pleasure to spend time with in the field.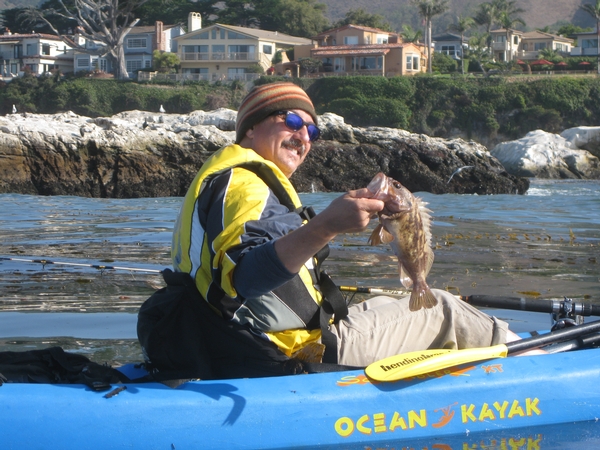 Dan
Gopher Rockfish
Thanks again for the fantastic fishing trip on Saturday. My husband and I had a blast and really enjoyed spending time with you and the otters. We could sit out there all day on the water. The fish were the cherry on top.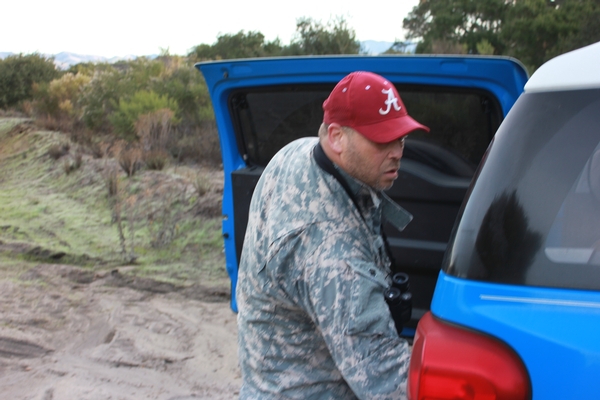 Ken Prewitt
Pig Hunt
This was a blast! Mike was as professional as it gets! Great hunting spots and local area knowledge. Mike partners with the client to ensure success and needless to say ensure that it is an "Adventure" for the customer. My particular case involved pig hunting and rock fishing; so much fun that it should be outlawed. For hunters like myself whose family wants to participate in in other activities during dad's play time, Mike and Pismo Adventures gave many suggestions for other outdoor activities in the area to make sure all are covered. As soon as I finished I tentatively booked another weekend with these guys! GREAT ORGANIZATION AND GOOD HUNT!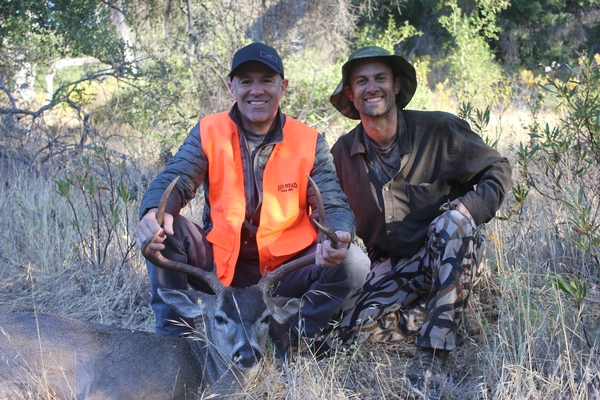 Tom Henle
Blacktail Deer Hunt
This turned out to be a hunt most hunters can only dream about. Our guide, Mike had picked out a spot to glass that he felt would produce a nice buck. Well, upon arrival that morning to the spot we intended to post up at was waiting a very nice forked horn blacktail staring right at us about 110 yards away. I quickly took off my pack, sat down, chambered a round, and took a deep breath. I found the buck in my sight and slowly pulled the trigger. He went down with one clean shot. This will probably never happen again. An amazing buck with a 20.5 inch spread on the antlers harvested in the first 10 minutes of the hunt. Mike is a great guide and a heck of a nice guy too. Highly recommend his services!
Kayla Rutland
Spring 2019 - Shell Beach, CA
We had an AWESOME time with Mike on a Kayak Fishing Adventure. Mike is knowledgeable, super safe, and the kind of guy that you really want to spend a morning (or whole weekend!) fishing with. Everything about the experience was great - Mike was flexible and accommodating with scheduling, he was a great teacher, and his passion for the outdoors and for fishing is contagious. We brought home 6 beautiful fish (which Mike artfully cleaned for us) - fish tacos tonight! What an awesome trip.
Edward Letts
2016, 2017 - Buellton
Gone out with Mike several times and I look back at those trips with fondness. He knows his stuff, has a great outlook and makes me look at life a bit differently. Looking forward to taking my kids with him as they get a bit older.
Megan Reinhart - Overnight Trip
The tri tip, fire, and ambiance was delicious. Mike hiked my husband and I into a place that I never knew existed this close to Pismo. An unforgettable camping trip.
Tyler Reinhart - Kayak Fishing
It was a great experience to be a part of the immense ocean far away from the break water. I never would have that exhilaration if it weren't for pismo adventures. Thanks
Lee Pulido - Archery A Zone
Mike planned the journey with me. The mountains are good medicine.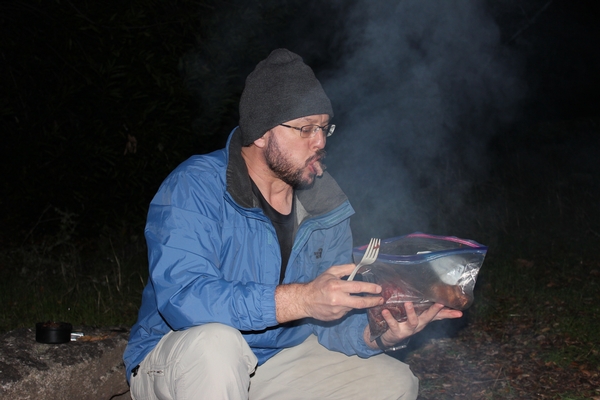 Nate Sellstrom - Backpack Overnight
Takes the hunt seriously, not himself.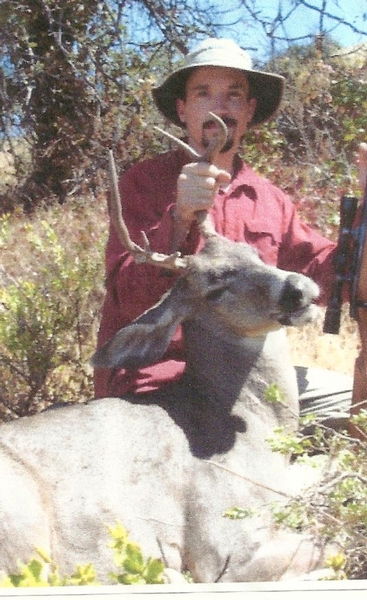 Ryan Hubbard - One bullet, First Buck
Mike didn't let the summer heat get in the way. I fired one shot and bagged my first buck in the California A zone.